Legacy Showcase Information 2019
Keep Moving Forward  – Fourth Annual Showcase
Join Us for The Legacy Dance Studio's 4th Annual Showcase "Keep Moving Forward." New this year, we will be having two seperate shows split by age!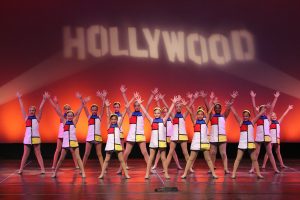 Our Showcase will enhance performance skills to complete the overall dance experience at The Legacy Dance Studio. The Legacy Dance Studio is proud to hold their Annual Showcase at Daytona Beach's beautiful News Journal Center in Downtown Daytona Beach.
The News Journal Center seats over 850 Attendees and is equipped with a full 40 by 40 Foot Stage, Professional Technical Direction, Lighting and House Management.
!!!!!NEW THIS YEAR – 2 SHOWS SPLIT BY AGE!!!!
2019 SHOWCASE – NEWS JOURNAL CENTER
*Showcase Venue, Dates and Ticket Prices are Subject to Change
IMPORTANT SHOWCASE CHANGES – READ THOROUGHLY
TWO PERFORMANCES ON SATURDAY JUNE 8TH
1. Pre School Showcase 2pm –
Featuring Pre School Dancers ages 3-4 with Select Competitive and Advanced Dancers
Ticket Pre-Sale – Saturday, May 4th, 2019 – 10am
$13.50
2. Keep Moving Forward 7:00pm –
Featuring All Legacy Dancers ages 5 and up
Ticket Pre-Sale – Saturday, April 13th, 2019 – 10am
$26.50 for Orchestra 1
$23.50 All other seats
May 1st – After Pre-Sale $28.50 for All Seats Left
$30 at the Door, If Tickets are available
• MANDATORY REHEARSAL FOR ALL DANCERS FRIDAY, JUNE 7th (Arrival Times TBA)
• BOTH PERFORMANCES SATURDAY, JUNE 8TH
Online PRE-SALE SHOWCASE TICKETS
ONLINE PRE-SALE TICKET SALES ONLY THROUGH TUTUTIX
BUY TICKETS ONLINE HERE: https://www.tututix.com/client/thelegacydancestudio/
Or Call 855-222-2849
ALL SEATING IS ASSIGNED SEATING – PURCHASE TICKETS EARLY TO GET THE BEST SEATS, THERE IS A CHANCE THE SHOW WILL SELL OUT.
Max purchase per family: 15 tickets per transaction
Please make sure you buy tickets to the correct show for your child
Any comments questions or concerns, please contact Mrs. Shannon directly shannon@thelegacydancestudio.com
PROGRAM ADS FOR SALE!
Placing an Ad in your child's Showcase Program can be a great way to remember their year and wish them the best of luck on stage. Expose your business to over 800 patrons and support The Legacy Dance Studio's Showcase.
All Program Ads will be designed by the editor at NO CHARGE!
Please submit verbiage and jpeg files to shannon@thelegacydancestudio.com by MAY 1ST to guarantee your ad is placed Showcase Program.
Please pay by Cash or Check to the Legacy Dance Studio:
$165 Full page (8.5″x 11″); [ad size 7.5″ x 10.0″] $90 Half page (8.5″ x 5.5″); [ad size 7.5″ x 5.5″] $60 Quarter page (4.25″x 5.5″); [ad size 3.25″ x 4.5″] (15-20 words and picture)
$55 Business Card – Business cards should be submitted exactly as they would like to appear in the program.
Inside Front Cover = $195
Inside Back Cover = $185
Our Showcase will enhance performance skills to complete the overall dance experience at The Legacy Dance Studio.